Lots of links today...and one of them is no longer active (well, it didn't take long for that censorship to happen...
In the Christian Sphere
A Biblical Case for Civil Disobedience & the Right Use of Romans 13 - James White
"Yet unqualified Christian obedience to government cannot be taught from texts which explicitly limit the boundaries of government authority and the extent of our submission. God Himself clearly restricts the role of government, not giving it unlimited authority: it acts "for the punishment of evildoers and the praise of those who do right" (1 Pet. 2:14). When rulers reverse that, as often happens, by praising evildoers and punishing those who do right, they violate their delegated, God-given authority and transgress their divinely established boundaries and assigned jurisdiction. "
~~~
David French Says Christian Trump Voters Owe America An Apology (this was written by Lauren Higgens,
"What exactly is "Christian Trumpism," and how does voting for the ethically imperfect Trump turn morality upside-down but voting for the ethically imperfect Biden does not?
How does voting for Trump turn "reality upside-down" but voting for a man who believes men can be women does not turn reality upside-down?"
~~~
On the Swamp
1) Internet-only registration with electronic signature submission. (yeah, who needs to really know who is voting?
2) Banning the requirement to provide a full SSN for voter registration. (I didn't need to supply my SSN to register, but why should it be federally banned?)
3) Nationwide 'Motor Voter' registration. (Yep, that's the way that LOTS of non-citizens got registered to vote in California)
4) 16 year olds required to be registered to vote. (???)
5) Nationwide same-day registration. (Why should we need time to verify that the person actually lives here? Does anybody have any numbers on how many same-day voters were disqualified later?)
6) Grants ($25M) for using minors in election activities.
7) More children voters.
8) Prohibiting attempts to clean voter rolls of non-residents. (if Democrats didn't *KNOW* how many ineligible (or dead or moved) voters were on the rolls and were "voting", it would be no big deal to clean the rolls.
9) Murderers and rapists can vote.
10) Mandatory early voting.
11) THE BIG ONE – NATIONWIDE VOTE BY MAIL, BAN ON BALLOT PROTECTION MEASURES, LEGALIZED LIMITLESS BALLOT HARVESTING.
Read the whole thing - yes, this is the path for Democrats to make sure illegals and dead people vote.
~~~
If you can't censor via BigTech, sue the competition off the app stores.
Note: If the government courts order censorship, it's government censorship of free speech.
~~~
May business fire employees for simply having Parler or Gab accounts?
Depends on the state...so maybe.
~~~
"For the past year, defenders of the FBI have consistently downplayed the significance of an FBI staff lawyer falsifying evidence in the government's investigation into Donald Trump's relationship with Russia. They argue Kevin Clinesmith's crime of altering a CIA document to obscure the fact that former Trump campaign aide Carter Page worked for U.S., not Russian, intelligence was a rare lapse in judgment by an overworked bureaucrat"
Oh look! A New Recipe!
a way to use up that canned corn, beans and tomatoes that we bought last year - Grilled Corn and Bean Salsa
President Biden...
I'm updating this on Thursday (January 28) so I don't know how many executive orders President Biden will have signed by lunes(Monday). But here's what Candidate Biden said back in October:
"You can't legislate through executive orders unless you're a dictator."
~~~
It's been five days...here are all the lies so far.
"Newly sworn in President Joe Biden and his advisers are inheriting no coronavirus vaccine distribution plan to speak of from the Trump administration, sources tell CNN, posing a significant challenge for the new White House."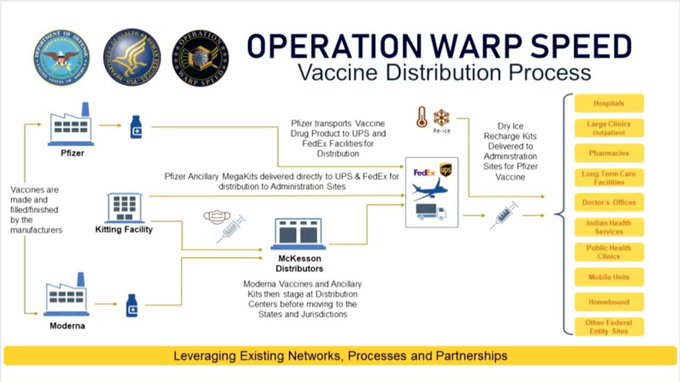 ~~~
Is Joe About To Surrender Taiwan To Beijing?
"Biden has only been in office a few days. His first tentative steps, however, were not calculated to project confidence in his willingness to stand up to the Chinese Communist Party (CCP). His State Department has already made significant changes to the portion of its publicly available website dealing with China. References to the China Challenge and the threat Beijing poses to global security have been deleted. One of Biden's first executive orders rescinded Trump's order preventing companies linked to the Chinese Communist Party from involvement in the United States electrical power grid. The door is now wide open for companies known to work on behalf of Chinese intelligence and the Chinese military to take control of a large portion of America's critical infrastructure."
~~~
'Dark Money' Helped Pave Joe Biden's Path to the White House
"President Joe Biden benefited from a record-breaking amount of donations from anonymous donors to outside groups backing him, meaning the public will never have a full accounting of who helped him win the White House."
"Biden's winning campaign was backed by $145 million in so-called dark money donations, a type of fundraising Democrats have decried for years. Those fundraising streams augmented Biden's $1.5 billion haul, in itself a record for a challenger to an incumbent president."
"That amount of dark money dwarfs the $28.4 million spent on behalf of his rival, former President Donald Trump. And it tops the previous record of $113 million in anonymous donations backing Republican presidential nominee Mitt Romney in 2012."
~~~
Panic Has Struck a Blue State Now That Biden's Taking Aim at Fracking
But...he said... (LOL)
~~~
Indian tribe accuses Biden administration of directly attacking their economy, sovereignty, and right to self-determination
"The Ute Indian Tribe of the Uintah and Ouray Reservation respectfully requests that you immediately amend Order No. 3395 to provide an exception for energy permits and approvals on Indian lands," Duncan wrote in the letter. "The Ute Indian Tribe and other energy producing tribes rely on energy development to fund our governments and provide services to our members.

Your order is a direct attack on our economy, sovereignty, and our right to self-determination. Indian lands are not federal public lands. Any action on our lands and interests can only be taken after effective tribal consultation," he instructed.
"Your order was also issued in violation of our government-to-government relationship, Executive Order No. 13175 on Consultation and Coordination with Indian Tribal Governments, and Interior's own Policy on Consultation with Tribal Governments," they said.
The Great Divide
"Riotous rogue Trump supporters who broke into the Capitol on January 6 were properly and widely condemned by conservatives. They were somewhat reminiscent of the mobs of fanatic leftists and union members that a decade ago stormed the Wisconsin state capitol at Madison, or the unpunished hundreds of rioters who created havoc on Washington, D.C. streets during the Trump 2016 inauguration. We expect the Capitol stormers will be punished, and not in the lax fashion of the latter two groups that were not.
Within a few days, the talking points were finalized that all of Donald Trump's supporters deserved blame for the violence. That riot, the Trump defeat, and the loss of the Senate have greenlighted left-wing talk of "deprogramming," "de-Baathification," "re-educating," and "reprogramming" half the country to ensure they think correctly and act properly from now on—the exact methodology of such brain rinsing apparently to be announced later.
So we are beginning a great reprogramming of America. The construction of Trump and all of his supporters as abettors, terrorists, seditionists, and traitors is certainly proving useful. After the Capitol conundrum, we have seen over the past two weeks a coordinated and synchronized effort by Amazon, Twitter, and Google to destroy Parler, a small conservative-friendly rival to their social media and internet monopolies. More of such humanitarian taking care of business will follow—all as preemption for the most leftwing agenda in a half-century now rolling out."
~~~
Get Ready for Gas Prices to Jump
But it all might get worse. One of Biden's first move in office was to cancel the expansion of the Keystone XL Pipeline, which carries Canadian crude into the U.S.
"The expansion was originally conceived when oil prices were at historic highs — just before the 2008 financial crisis and American shale oil boom — as an artery that would pump 500,000 barrels of Canadian crude more than 1,700 miles from Alberta to the U.S. Gulf Coast," The Wall Street Journal reported last week. "The line, which is now partially built but not operating, was eventually expected to transport 830,000 barrels of oil 1,210 miles from the Canadian oil sands to Steele City, Neb., where it would link to existing pipelines heading to Gulf Coast refineries."
Biden killed all that with an executive order last week.